Mbamission Kellogg Essay Analysis Example
2017-18 Kellogg MBA Essay Tips
by
MBA Prep School on July 26th, 2017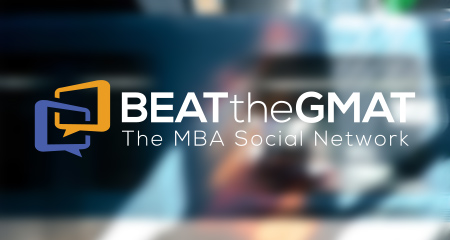 New Building + Top 4 Ranking = Stiff Competition at Kellogg
With Kellogg's state-of-the-art global hub opening its doors in March and the school's push into the Top 4 in the latest US News & World Report MBA rankings, it's safe to say that obtaining a coveted seat in the Class of 2019 will be as competitive as ever for the estimated 4,500 Kellogg MBA hopefuls.
Don't count on a strong GMAT to differentiate you amidst the increasingly competitive applicant pool at Kellogg. Last year, the average score of Kellogg admits hit an all-time high of 728—behind only Stanford and Wharton!
Consequently, applicants must take full advantage of every opportunity to distinguish themselves in their battle for one of the precious 475 target seats in the class. You will need to show your best self with essays that are not only carefully tailored to Kellogg but also compelling and memorable.
Kellogg got such great responses to last year's essay prompts that they kept them for the 2017-2018 application season. We sat down with a former Kellogg student admissions lead to get his take on successful essay strategies.
Essay 1:
Kellogg's purpose is to educate, equip & inspire brave leaders who create lasting value. Tell us about a time you have demonstrated leadership and created lasting value. What challenges did you face, and what did you learn? (450 words)
This is your chance to tell a leadership story. Kellogg really wants to know how you influence those around you. Highlighting the value you delivered to your team and/or organization as a leader is the essence of a great response to this essay prompt. Building a model that impacted your company's bottom line may be impressive, but it isn't leadership. Don't fall into the trap of writing an entire leadership essay without talking about how you inspired and motivated others to contribute. Kellogg recognizes the fact that not everyone has had the opportunity to directly manage others, but applicants do need to be able to tell a story about how they have influenced others in pursuit of a greater goal. This is what Adcom wants to hear. What was the situation? What were the stakes? How did you win over key stakeholders?
"Kellogg Admissions wants to know how your interpersonal skills will translate into their collaborative culture," explained the former student admissions lead. "How will you drive value for the institution, marketplace, and society at large?"
He went on to emphasize the importance of using the active voice and writing about your individual contributions in this essay: "In American culture, we are trained to talk about 'we' and 'us'. Don't do that here. Kellogg wants to understand how you lead, what you did to drive value—not just the actions of the collective group."
Essay 2:
Pursuing an MBA is a catalyst for personal and professional growth. How have you grown in the past? How do you intend to grow at Kellogg? (450 words)
Essay 2 ties directly into Kellogg's current brand position as the business school leader on growth, which they define as the growth of individuals, organizations, and markets. Ultimately, Kellogg is trying to understand what your career trajectory is to date, and the reader will want to see some level of introspection in how you've grown through challenges and failures, and where you aspire to go in the future.
"Adcom wants to understand the trajectory of your life. Deviations and career changes are welcome, as the MBA is often used as a pivot point or catalyst to change direction, but it's important to use this opportunity to explain these life stages and the motivations behind them."
How will you pursue your personal growth goals on campus? You'll want to link your growth objectives to program specifics. For example, if you want to grow as an entrepreneur then you might connect to Kellogg's new entrepreneurship emphasis, extracurriculars, and experiential learning opportunities, such as Venture Lab or NUvention. How will you make an impact on campus? Where and how will you get involved? How will you help yourself, your classmates, and the program grow?
"A narrative theme is important in this essay," we were advised. "You'll want to avoid an essay that focuses solely on a single life event over a more thorough life narrative. How you grew when you learned French, in isolation, is not what they're after."
Tieing it all together
Demonstrated leadership and a growth mindset are the raw intangibles that tie together Kellogg's perennially collaborative and overtly social class. How do you demonstrate these attributes? Start with a heavy dose of introspection, and be sure to emphasize empathy through your stories of leadership, influence and personal high-expectations. Show yourself to be curious and accepting of different cultures and viewpoints. It's all about how and what you will add to the carefully constructed school culture that is assembled by admissions each year.
| | |
| --- | --- |
| | Click here to learn more about MBA Prep School's products and services. |
If you liked this article, let MBA Prep School know by clicking Like.
Kellogg MBA Essay 1
Kellogg's purpose is to educate, equip & inspire brave leaders who create lasting value. Tell us about a time you have demonstrated leadership and created lasting value. What challenges did you face, and what did you learn? (450 words)
This is a tricky one. Created lasting value? First of all, that's some serious sh*t. Second, how would you know if you actually created lasting value? It's one thing to think that that's the case. It's another thing for it to be true, persistently. First thing's first, we need to identify our story before we do anything else…
Creating lasting value implies bringing something new to the table. You changed a company's algorithm for hiring: previously they'd focused on X, you inspired them instead to focus on Y. Or, you pursued a growth opportunity no one had ever considered before. It worked, and now it's a stable and NEW source of revenue. There are a million versions. Whatever it is that you did … it can't have been in the job description. It can't have been something that was expected of you. It has to be something YOU brought to the table in a somehow surprising way. Think of your best few examples of that. That's a good starting point.
Now, let's talk about how you LED the thing. This particular leadership example requires proactively doing something that otherwise wouldn't have happened. What were the stakes? What obstacles stood in your way? Why was it difficult? What were your personal risks? What propelled your forward in SPITE of those challenges? What were you hoping to achieve? Take us through your actions, bringing us into your thought process along the way. Let's see how your gears work.
Finally, what did you learn during all of this? Did everything work out as expected? Congrats… you didn't learn anything. There must have been twists. An instance when you were WRONG. An instance when you made a bad call. An instance when a certain challenge was HARDER than you expected it would be. An aspect of yourself that you had rated too highly, or not highly enough. Something that bumped along the way. Take us through the "before" and "after" here. Somewhere inside that delta of where you landed AFTER this experience should have POSITIVE implications for your NEXT leadership adventure. If you have an example, even better. If not, throw it into the future regardless, forecasting how you'll APPLY some of the lessons learned here.
Organization:
Part I – Setup the Situation. Explain the status quo you were hoping to disrupt. Or the boss's directive. Whatever it was that led to your stepping into a leadership role and ultimately delivering something cool and NEW to the table. Set it up by explaining what the goal was, what the challenges were, why it was important, and what you stood to gain or lose. End this section laying out what would be required for "someone" to step in and lead this thing to success. (100 words)
Part II – Explain the leadership stuff. Take us through the "what you did" piece, step by step, decision by decision. Conflict to conflict. Inner debate, weighing options, eventual decisions. All of it. Lay it all out. (125 words)
Part III – How did this create lasting value? Now comes the tricky part. Where's the evidence that this "was bigger than you," and actually fundamentally changed things? First we need to learn of this in some verifiable way other than "you think it created value." How did you come to learn of it? Walk us through that, and then explain in plain terms what that value actually means. It's important to do this in the simplest of terms we can understand. (100-125 words)
Part IV – Wha'd Ya Learn? This is reflection time. Time to expose some of those bumps, bad calls, or incorrect assumptions. It doesn't have to be "bad" but something that convincingly outs you as a REFLECTIVE individual. Put yourself on trial here, throw yourself under the microscope. Make a case for why the version of you at the END of this experience is better than the person at its BEGINNING. Try to wrap your mind around that… Something shifted along the way to IMPROVE you. What was it? Take your time to identify what those things might have been, and try to articulate it all as simply and clearly as you possibly can here. (100-125 words)
Now that we've handled that, on to Essay 2.
---
Read more and explore each step of the Kellogg full-time MBA application process here.